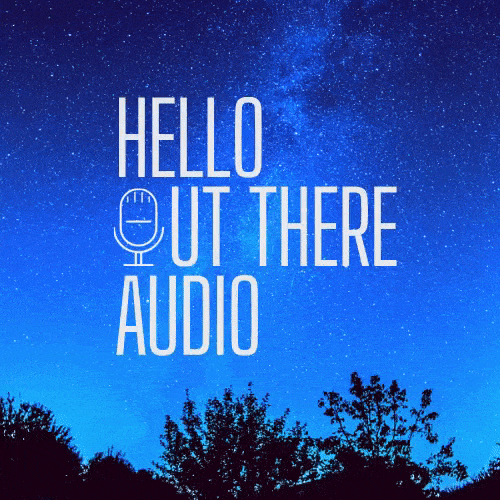 Hello Out There Productions was created to bring artists together to create stories that connect us all at the most human level. Providing multi-medium storytelling, we look to bridge the gaps of understanding between people by proving just how similar we all are. Remember, you're not alone out there.
​
We were founded by India Marie Paul in 2020 during the Covid-19 pandemic as a response to the closure of theatres and performance spaces. Hello Out There Audio became the first platform created as it allowed artists to work while in isolation and collaborate to create dynamic audio performances. Hello Out There Publications was then created to share the textual work and have our stories reach as many as possible.
HELLO WINTER: A SHORT STORY COLLECTION
Paperback and Audiobook
​
Given the simple prompt, "hello winter," nine writers were given the task to create a new short story to be put into this collection. This unique group of stories were all crafted in the middle of the Covid-19 pandemic and brings writers from two continents and five states together when we all must stay safely apart. Short Stories included in this collection:
​
THE ESSENTIAL GUIDE TO HAPPINESS by Mindi Dickstein
TEDDY by Ronald Keaton
THE SNOW QUEEN by Theresa Heskins
LE CYNGE by James DeVita
IN THE HOUSE SHE WAS GIVEN by Mallory Jane Weiss
CAPRICORN RISING by Nikhil Mahapatra
A WINDING STAIRWELL by Ben Asaykwee
THE SIMILID by Joe Jurek
THE LIGHTHOUSE TEACHER by Sam Collier​
DAMSELS IN DIALOGUE
Podcast
Co-hosted by India Marie Paul and Katie Zutter
​
A podcast focused on the portrayal of female protagonists in film, literature, and stage. Grab a cup of tea and join Katie and India for laughs, origins, opinions, tackling the patriarchy, and more. Take a deep dive into a new fandom or genre each season. Whether you like princesses, witches, warriors, fairies, fantasy, or just female centric stories, we have you covered.
​
Listen on: Apple, Spotify, Google, Podbean and more